Outwater Plastics Industries
New Ecommerce Site Creates Seamless Customer Experience and Expands Sales
Outwater Plastics Industries, Inc. was founded as a brick and mortar company in August 1972 on the premise, although simple, to provide small and midsized furniture and cabinet manufacturers with a reliable source from whom they could purchase plastic extrusions in the amounts that reflected their actual requirements rather than the often substantial minimum quantities that were and continue to be dictated by numerous products and parts manufacturers.

Outwater Plastics worked with Americaneagle.com to create a seamless customer experience, expand their sales, and strengthen their brand and market position. Americaneagle.com built a new ecommerce site on the ROC Commerce platform.
Project
Platform
Industry
Manufacturing & Distribution
Expertise
Web & Application Development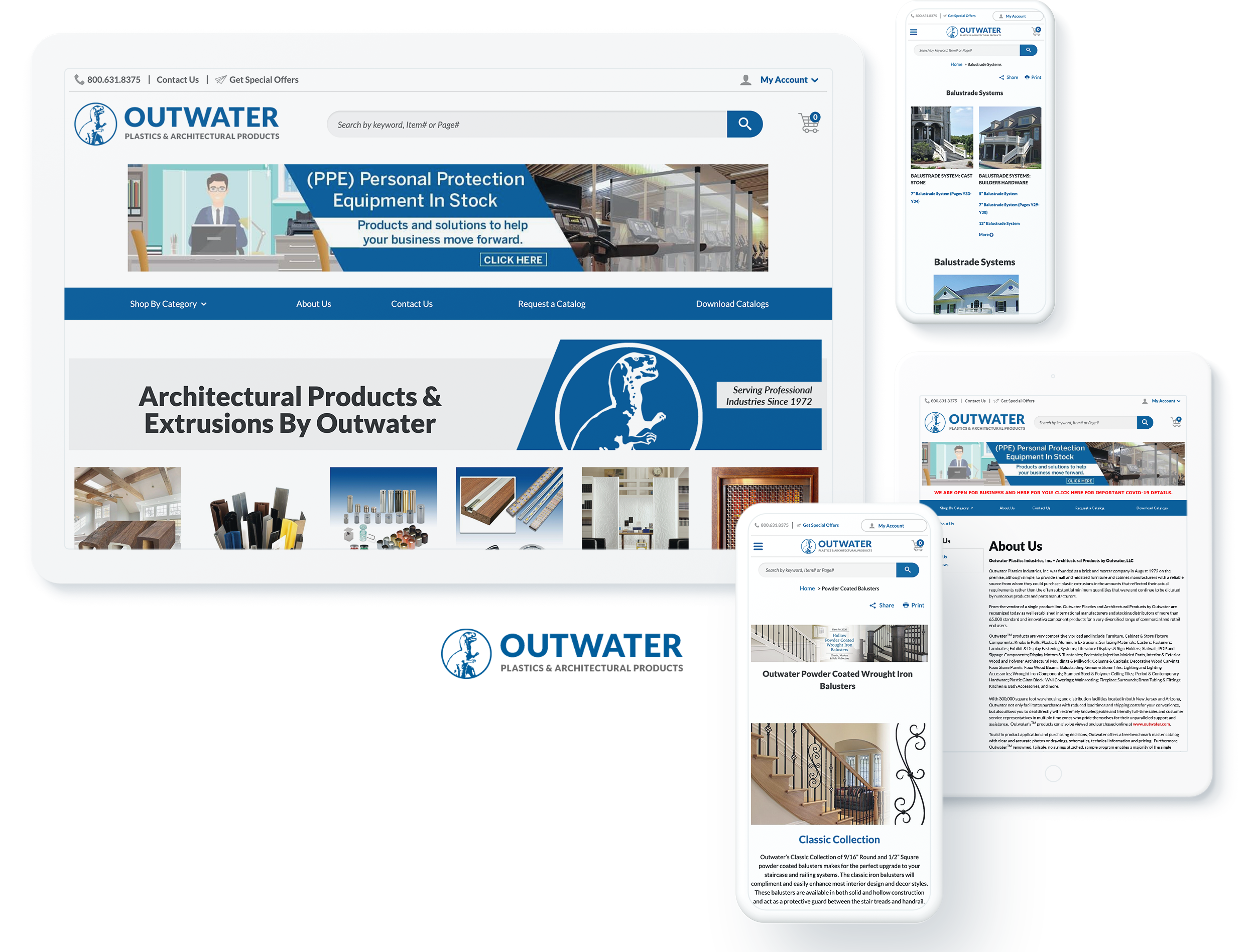 "I want to thank Americaneagle.com for their help in getting Outwater's site to rank high on some very hard keywords. The best to date being 'Faux Wood Beams.' This collection of keywords all showing up on page one must be driving my competitors nuts. Thanks to your guidance, you have made a mysterious dark world of SEO an almost "enjoyable experience."